Ault
Ault, Colorado Septic Tank Repairs | Septic Tank Pumping Company | Inspection Reports for your Septic Tank | Septic Tank Services
Any home owner in Ault, CO that has a septic tank will be aware of the potential negative impact on your quality of life if you do not keep on top of the maintenance aspect. However, here at Sep-Tech, we believe in taking all of the hard work off your shoulders and doing everything on your behalf while you can rest assured that your septic tank will be able to service you for years to come.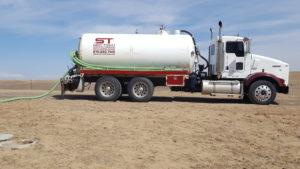 Take our septic tank maintenance service, for example. We believe in making sure that there are no issues with your septic tank either now or in the foreseeable future. In addition, our septic tank cleaning service will also involve us being able to check for any possible problems as we also know that cleaning things out on a regular basis is also an essential part of looking after this as we are aware of how difficult your life could become should something go wrong.
Furthermore, our septic tank pumping service will also remove another continual problem that home owners have to overcome, but those days are past thanks to us here at Sep-Tech. With years of experience within the industry and by being fully insured there is no need for you to be concerned about any aspect as you are in safe hands. We will also come out to your home in order to look at what you need and to discuss it with you in advance of any work being carried out.
So, any home owner in the Ault CO area who wants to make sure that their septic tank is in perfect working order should contact us here at Sep-Tech. Alternatively, you can contact us by completing the contact form on our website and a member of our team will be in touch as soon as possible.