Berthoud
Berthoud, Colorado Septic Tank Repairs | Septic Tank Pumping Company | Inspection Reports for your Septic Tank | Septic Tank Services
If you have a septic tank and live in the Berthoud CO area, then allow us to introduce ourselves to you. Here at Sep-Tech, we take pride in providing the best septic tank service from start to finish in order to make sure that you never run into any issues that would clearly have a major impact on your standard of living.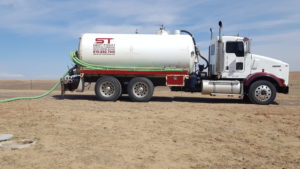 We do not only offer you a septic tank cleaning service, but we also carry out inspections in order to ascertain if there are any issues that may be just around the corner. If we do find that something is amiss, then we are fully qualified to rectify the situation immediately. However, if you find a fault, then our septic tank repair service is on hand to come to your home at the earliest opportunity. By identifying the issue at the earliest opportunity, we can prevent things from becoming catastrophic allowing you to relax knowing that everything is being taken care of.
Furthermore, we also offer a septic tank pumping service to save you from having to do that on your own. Before doing so, we will also come to your home in order to discuss our services with you as well as providing you with a completely free estimate for you to take into consideration before any work is carried out.
So, any home owner in the Berthoud CO area that has a septic tank and is concerned about its maintenance should give us a call here at Sep-Tech. By doing so, you will have a professional company with the experience you seek and able to provide you with a full range of services at an amazing price. Give us a call or, alternatively, contact us via our website and someone from our company will be in touch as quickly as possible.