Campion
Campion, Colorado Septic Tank Repairs | Septic Tank Pumping Company | Inspection Reports for your Septic Tank | Septic Tank Services
In the Campion CO area, there is only one company that you should call when it comes to dealing with your septic tank. That company is Sep-Tech, and with a number of years experience within the industry, you will find that you are in safe hands. Not only do we offer a full range of services, but we are very professional in our approach right from the outset. We provide free estimates for each and every service, so you know where you stand when it comes to the cost.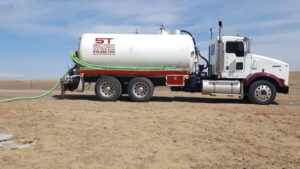 Our belief is in making sure that your septic tank is in perfect working order all of the time. This means we can help you with our septic tank cleaning service where we will also be able to check everything to make sure that it is all in perfect working order. If there are any faults, then our septic tank repair service will be able to handle whatever is wrong. After all, our experience means that we have come across everything over the years and no repair is going to ever be too difficult.
But then, as we believe in keeping things working smoothly, then you may also wish to take advantage of our septic tank pumping service. In short, we are going to do all of the hard work on your behalf and you can just enjoy all of the benefits that comes with us doing that. You have to admit, that does sound like a pretty good deal.
Sep-Tech takes pride in everything we do and we believe in making sure that our clients are completely satisfied all of the time. We are fully aware of how important your septic tank is, so we always seek to prevent any problems from occurring wherever possible. Give us a call if you are indeed in the Campion, CO area today and see how we can help.