Dacono
Dacono, Colorado Septic Tank Repairs | Septic Tank Pumping Company | Inspection Reports for your Septic Tank | Septic Tank Services
Should you reside in the Dacono CO area and own a home that has its very own septic tank, then allow us to introduce ourselves to you. We are Sep-Tech, and what we offer is a full range of services that will mean the stress associated with looking after your septic tank can all be taken away in an instant. With the experience to cope with any issue, Sep-Tech is at hand to help you with any emergency that you may encounter.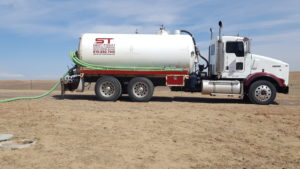 Look at our septic tank cleaning service as an example. We do not only seek to clean things, but also take the opportunity to provide maintenance of your septic tank in order to clearly identify any potential issues before they can cause any major problems. If something is discovered, then our septic tank repair service will be able to rectify the issue as quickly as possible to get things back to working normal.
In addition, our company also provides a septic tank pumping service that just helps to take all of the hard work away from you allowing you to get on with other things in life. Also, if you are concerned about the potential costs, then we do offer every customer a free estimate with us coming out to your home to discuss your needs and tailor things individually for you. In other words, by using our services it eases all of the pressure on your behalf.
Getting in touch with us is easy for any individual that resides in the Dacono CO area. You can either call us or, alternatively, there is the option of contacting us via our website. By completing our online form, it will allow us to ascertain the correct approach for your needs and a member of our team will be in touch at the earliest possible opportunity.