Eaton
Eaton Colorado Septic Tank Repairs | Septic Tank Pumping Company | Inspection Reports for your Septic Tank| Septic Tank Services | Lucerne | Severance | Nuun | Pierce
We provide septic tank pumping services to Eaton and the surrounding small towns, including Severance, Lucerne, Nuun, and Pierce. Do you have a septic tank, and it's been a while since it has been serviced? Simply call Sep-Tech for all your Septic Tank Repair and Septic Tank Pumping needs. We provide free estimates over the phone and our pricing is always affordable.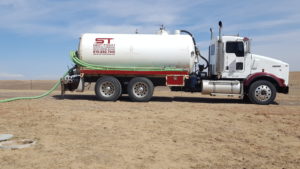 In rural locations like Eaton or Severance, septic tanks are much more common. However, many times folks in these rural areas don't even know where their septic tank is located, and don't perform routine checks and maintenance to make sure their septic tank is functioning properly. You never want a septic tank to overflow or rupture. Obviously, this is going to smell bad and pose a health risk, but the main reason you want to avoid a failing septic system is that it leads to very costly repairs. Regular maintenance and pumping of your septic tank is easy, affordable, and should be a regular part of the maintenance of your property.
Sep-Tech is able to come out to your home or property in Eaton to locate your septic tank and provide you with a detailed inspection report for your septic tank. In the event that repairs or pumping is required, Sep-Tech provides these services as well under our umbrella of septic tank services in Eaton, CO.
Call Sep-Tech today to get started on your routine septic tank maintenance in Eaton!