Evans
Evans, Colorado Septic Tank Repairs | Septic Tank Pumping Company | Inspection Reports for your Septic Tank | Septic Tank Services
If you reside in the Evans CO area and own a septic tank, then we would like to introduce ourselves. Here at Sep-Tech, we specialize in not only septic tank repair, but also general maintenance that will prevent any potential issues from developing leading to an emergency.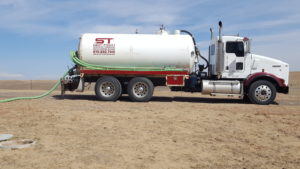 We have years of experience within the industry and are fully aware of the importance that a septic tank can play in the quality of your living conditions. We also know how it can be a disaster if anything goes wrong and that is why we believe in you making full use of our septic tank cleaning service. By cleaning the tank, we can also inspect it for any signs of potential faults within the tank itself making it easier for us to then recommend a repair before it's too late.
We believe in making sure that our septic tank pumping service also runs as smoothly as possible. It is our aim to keep your septic tank running just as it should be from start to finish because, in our eyes, if we can achieve this, then we have really done our job. For many people in the Evans area, their septic tank becomes one of the most important pieces of equipment at their home, and we want to keep it that way.
There are no issues or faults connected to a septic tank system that we have not dealt with before here at Sep-Tech. We do provide free estimates and you can contact us either by phone or via our website. Our services are fully insured so you have no need to be concerned about being covered as that is all taken care of. We are professional in what we offer and what we do, so get in touch and see how we can help you today.