Firestone
Firestone, Colorado Septic Tank Repairs | Septic Tank Pumping Company | Inspection Reports for your Septic Tank | Septic Tank Services
If you are a home owner based in the Firestone, CO region and own a septic tank, then you will be well aware of the need to pay close attention to its maintenance. After all, it forms an integral part in providing a certain quality of life to you and your family, so it makes sense to keep on top of things.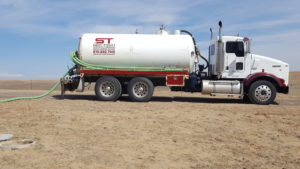 That is where we here at Sep-Tech come into play. Our aim is to remove all of the hard work from being on your shoulders and allowing us to do it all on your behalf. Whether it be our septic tank cleaning service, or our septic tank maintenance service, you can rest assured that you are in safe hands from beginning to end. Furthermore, our staff are fully trained to deal with any issue that may arise getting everything back to perfect working order in the shortest period of time possible.
In addition, our septic tank pumping service will also remove one of the main issues that plagues individuals that own a septic tank. By handing over responsibility to us, you know that you can just forget all about it, and there is also no need to worry about the costs as we will come to you in advance in order to provide you with full details of what to expect. After all, we do not believe in giving anybody surprises at any point, so you are made fully aware of what the future holds.
So, if you do indeed reside in the Firestone area and you own a septic tank, then why put yourself through the trouble of trying to deal with it all on your own? Instead, give us a call here at Sep-Tech or, alternatively, you can reach us via the contact form on our website. A member of our team will be in touch as soon as possible to then discuss your own individual needs.