Frederick
Frederick, Colorado Septic Tank Repairs | Septic Tank Pumping Company | Inspection Reports for your Septic Tank | Septic Tank Services
If you currently reside on the Frederick CO area and have a septic tank at your home, then allow us to introduce our company to you. Our name is Sep-Tech, and we specialize in providing a wide range of services that are specifically designed to look after your septic tank at each and every step of the way.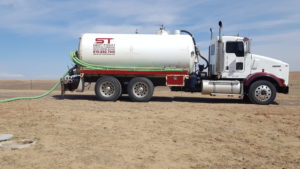 Our services begin with our septic tank cleaning service as we believe in helping you to maintain your septic tank to the highest possible standards. Regular cleaning helps to prevent issues from developing in the first place, but we also believe in taking this opportunity to pay close attention to the overall condition of your septic tank. By identifying potential problems as soon as possible, it just means that we are able to stop things from developing and possibly causing you even more concern in the future.
If you do encounter any issue with your tank, then our septic tank repair service will be able to come to your home and rectify the situation as quickly as possible. With our years of experience within the industry, there are no issues that we have not yet come across, so we have the expertise that you are seeking that will be able to repair the problem quickly and efficiently. Furthermore, our septic tank pumping service will also make sure that your tank continues to function in the manner that it is intended to do.
So, if you reside in the Frederick CO area and have a septic tank at your home, then give us a call here at Sep-Tech. We provide free estimates and will come to your home in order to provide you with a quote that is tailor made for your own individual situation. If you would prefer not to call us, then please do contact us via our website and a member of our team will be in touch.