Kersey
Kersey, Colorado Septic Tank Repairs | Septic Tank Pumping Company | Inspection Reports for your Septic Tank | Septic Tank Services
Here at Sep-Tech, we provide septic tank services to Kersey, CO and all surrounding areas. Not only that, but we also offer a range of alternative services to make sure that your septic tank is working perfectly all of the time. After all, you certainly do not want to leave things to the last minute by which time you are left to deal with an emergency.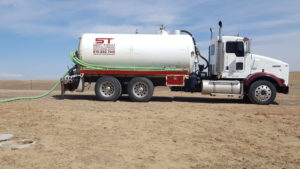 Of course, for some individuals, a septic tank is the only option that is available to them. That is why it is important for you to make sure that your septic tank is serviced on a regular basis before it's too late. For this, our septic tank cleaning service will help in making sure that it all runs as smoothly as possible and find those potential faults before they are able to really take hold.
At the same time, we here at Sep-Tech are aware that things can go wrong, but we offer a first class septic tank repair service where we will come to you, assess the situation, and then get to work in returning things back to a perfect working order. We realize the key role that your septic tank will play in your living conditions, so we look at making those repairs in the shortest time possible to prevent any major upheaval to your living conditions.
We are proud of the range of services and the quality of our work here at Sep-Tech. Our years of experience within the industry means there is no problem that we have not previously come across before. There is no longer any need to be concerned about the status of your tank with us conducting maintenance and looking after everything on your behalf so if you own a septic tank in and around Kersey CO, then give us a call.