La Salle
La Salle, Colorado Septic Tank Repairs | Septic Tank Pumping Company | Inspection Reports for your Septic Tank | Septic Tank Services
As a number of people in La Salle, CO do indeed have septic tanks, then you clearly want to make sure that everything is in perfect working order the majority of the time. Here at Sep-Tech, we understand what it takes to not only maintain your septic tank, but to then rectify any problems that may arise. With a number of years of experience within this industry, we are perfectly placed to help you out and we have the ability to cope with any issue that may indeed arise.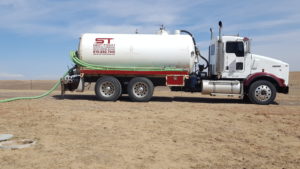 Take our septic tank cleaning service, for example. Regular cleaning will mean that the entire system will work more efficiently, but there is more to it than that. It also provides us with the opportunity to check things over and to identify if there are any potential problems that may be lurking around the corner. If so, then we have the experience with septic tank repair to deal with that issue and rectify it as quickly as possible.
However, at Sep-Tech we go further than that. We also provide a septic tank pumping service to save you the hassle of having to go through that yourself. This is all part of what we do, and we will even give you a free estimate of each and every cost before we begin with us venturing out to your location to check things over before we sit down and have a chat. After all, we know how important your septic tank is to your quality of life, so we want to make sure that you are more than happy with the service that we offer.
Give us a call here at Sep-Tech to see how we can help you by providing septic tank services in La Salle, CO. A member of our team will then guide you through the next steps so either call us or contact us via our website today.