Laporte
Laporte, Colorado Septic Tank Repairs | Septic Tank Pumping Company | Inspection Reports for your Septic Tank | Septic Tank Services
If you are looking for the best septic tank services in Laporte, Colorado you should call Sep-Tech. We service all of Northern Colorado with septic tank cleaning, septic tank pumping, maintenance and repairs.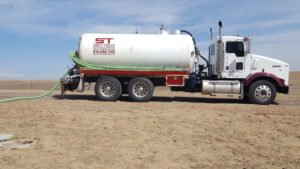 Northwest of Fort Collins, Laporte is an older, rural community that has many aged houses and farms. As such, it's much more likely that your property in Laporte has a local septic tank on the land. Many times, these septic tanks can go unattended for many years, meaning they are extremely susceptible to breaking down or complete failure. Obviously, when a septic tank fails, it causes a pretty nasty mess on your property, but it also can be expensive to clean up and repair.
Don't let this happen at your Laporte home! If you are unsure of how long it has been since the last time your septic tank has been attended to, or not even sure where your septic tank is, the best thing to do is to call a septic tank professional. At Sep-Tech, we provide every septic tank service under the sun to make sure that you only need to make a single call for everything.
So if you're looking for a septic tank company in Laporte, Colorado that you can trust, the obvious call is Sep-Tech! We look forward to working with you and helping you.