Lucerne
Lucerne, Colorado Septic Tank Repairs | Septic Tank Pumping Company | Inspection Reports for your Septic Tank | Septic Tank Services
Here at Sep-Tech, we provide a full range of services related to your septic tank for people that reside in the Lucerne CO area. Whether you are seeking a straightforward septic tank cleaning service, or need to have something repaired, we are able to deal with any issue that you may be having.
Not only that, but we have a number of years experience in the industry and that has led to us being able to carry out any kind of septic rank repair that is required. No job is too complex or too small for us and with us also offering free estimates for the work that is required, you have no need to worry about the price either.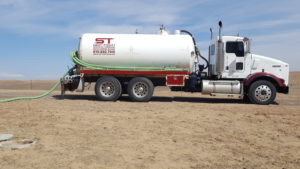 In Lucerne, there are many farms and properties that have septic tanks that are in disrepair. That is why we have every service you can imagine from septic tank pumping through to general maintenance that will make sure that it all works as smoothly as possible. We come to you and fix it there on the spot getting everything back up and running in no time at all.
At Sep-Tech, we take pride at what we do. We believe in providing the best services possible and as we are fully insured, it means you have no need to worry about the quality of our work or anything potentially going wrong.
So, if you do reside in Lucerne, CO and are looking for a company that can help to maintain your septic tank to keep it in perfect working order, give us a call today. We are happy to discuss your needs over the phone and come out to see you in person to allow us to provide you with the best service possible.