Masonville
Masonville, Colorado Septic Tank Repairs | Septic Tank Pumping Company | Inspection Reports for your Septic Tank | Septic Tank Services
It can be tough to find a septic tank company in Masonville, Colorado. The town is located up near Horsetooth Reservoir, and many of the homes are spread out across a large area. This makes it difficult for service companies to work up in Masonville, but nothing is too difficult for Sep-Tech!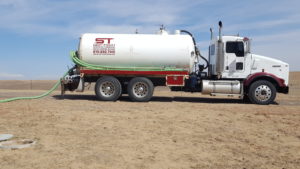 If you are looking for septic tank services in Masonville, then Sep-Tech is your best call. We service all of Northern Colorado with premiere septic services including pumping, cleaning, maintenance, repair, and installation. Sep-Tech has been owned and operated in Northern Colorado by Joe Reed since 2006, and has always provided the very best in customer service when it comes to septic tanks.
Because of the isolation of Masonville, many of the homes are on large plots of land and not linked to a central septic system. Thus, many of these homes tend to have their own septic tanks right there on the property. If this is the case, it can be easy to let your septic tank go unattended until it is too late. Maintaining regular checkups and cleaning of your septic tank is extremely important to avoid costly cleanup or repairs in the future.
Don't let this be you! Call Sep-Tech today for all of your septic tank services in Masonville, Colorado. We are happy to serve you!