Mead
Mead, Colorado Septic Tank Repairs | Septic Tank Pumping Company | Inspection Reports for your Septic Tank | Septic Tank Services
Here at Sep-Tech, we believe in supplying the residents of Mead CO with a full range of services that will make sure their septic tank is always working perfectly. After all, we all know how it plays such an important role in our standard of living, so you hardly want to find yourself in a situation where you are running into problems. But then, that is where we come in as our experience in the industry allows us to deal with any issue, no matter the size.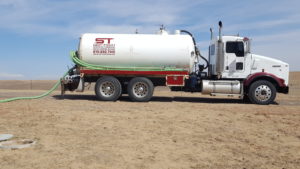 With Sep-Tech, you can be certain that each and every service is carried out to the highest professional standard. No matter if it is our septic tank pumping service, or our septic tank cleaning service, you can rest assured that each and every job will be done to perfection. Also, we will provide you with a completely free estimate as well as coming out to you to see the work before we do anything at all.
We believe in keeping on top of any potential problems with your septic tank due to the impact it would have on your life. That means that as we are cleaning, we are also going to be able to check for any possible issues that may very well just be around the corner. However, if we do locate any problems, then our septic tank repair service will be able to deal with them accordingly.
So, if you are the owner of a septic tank and wish to have it maintained to make sure that there are no issues, then give us a call here at Sep-Tech to see how we can help. Alternatively, you are also able to contact us via our website with a member of our team being quite happy to contact you as quickly as possible.