Platteville
Plateville, Colorado Septic Tank Repairs | Septic Tank Pumping Company | Inspection Reports for your Septic Tank | Septic Tank Services
At Sep-Tech, we believe in providing each and every one of our clients with a professional service from start to finish. We are able to offer a full range of services to individuals that reside in the Platteville CO area, so if you have a septic tank and would like it to be in safe hands, then you have found that company.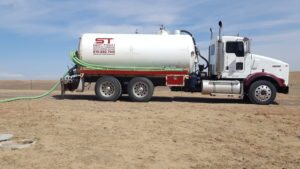 Not only do we offer a full range of services, but we also provide you with free estimates, and we also come directly to you and explain everything before we carry out any work. Whether you require a septic tank pumping service or are merely seeking a company that provides a septic tank cleaning service, then you are going to be in safe hands.
We are fully aware of the way in which your septic tank needs to be in full working order or else the quality of your life can diminish in an instant. That is why we will inspect your septic tank on a regular basis to then be able to identify potential issues at the earliest opportunity. Furthermore, our septic tank repair service will be capable of resolving any problem and at a price that you will love.
By maintaining your septic tank, and allowing us to deal with each and every aspect, you will be able to rest more easily that everything will be in prime working order. You will also be more than happy with the prices for our services, and that is our guaranteed.
So, if you reside in Platteville CO and have a septic tank, then make your life so much easier by giving us a call here at Sep-Tech. On the other hand, you can contact us by completing the form on our website with a member of our team will get in touch as quickly as possible.