Red Feather Lakes
Sep-Tech | Septic Tank Pumping | Septic Tank Repairs | Septic Tank Inspection Reports | Red Feather Lakes
Sep-Tech proudly serves the town of Red Feather Lakes, Colorado with the best septic tank services in Northern Colorado. Red Feather Lakes may be out of the way, but no septic tank job is too far or too difficult for Sep-Tech. Owner and founder Joe Reed has been performing septic tank repairs and septic tank pumping since 2006, and continues to extend his commitment to quality and customer care to the town of Red Feather.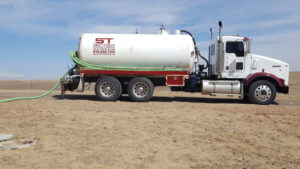 When was the last time that you had a septic tank inspection for your home or property in Red Feather? Many of these properties are older, and haven't had inspections or septic tank pumping for 10 years or more. It is usually recommended to have your septic system cleaned and inspected every 3 to 5 years (depending on the type of system) because of the sludge and grime buildup that can occur. If this buildup goes too long without cleaning or pumping, your septic tank is at risk for overflow or complete failure.
When a septic tank fails, the results can be devastating, particularly for mountain properties in towns like Red Feather Lakes. Septic tank overflow on your property can cause hazardous waste to spill out and damage the land, reducing the value of your property. This waste is also caustic, potentially causing a health risk to you, but also animals and trees on your property. Because of its location, homes in Red Feather Lakes can take much longer to access, making emergency cleanup difficult.
Don't wait for something to go wrong with your septic tank to call Sep-Tech. Schedule your septic tank maintenance with Joe today!