Severance
Severance, Colorado Septic Tank Repairs | Septic Tank Pumping Company | Inspection Reports for your Septic Tank | Septic Tank Services
If you are looking for septic tank pumping in Severance, Colorado, you're at the right place. Sep-Tech provides top-notch septic tank services to Northern Colorado, from cleaning and pumping to locating and riser installation. If it has to do with septic tanks, you can trust Sep-Tech.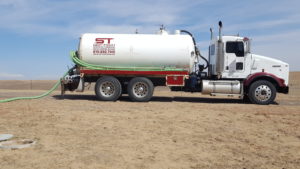 Severance is a small agricultural town that is probably most well-known for Rocky Mountain oysters. But Severance is also known to have many older homes, farm houses, and ranches. Many of these properties have their own septic tanks to maintain, which means that you should be constantly aware of the condition and maintenance of your septic tank to ensure that you don't have a disaster.
At Sep-Tech, we are experts in all kinds of septic tank services. If you need your septic tank pumped or cleaned, we can come out and handle all of the dirty work. Maybe you aren't even sure where your septic tank is located? This is actually pretty common, and our septic tank locating service will make sure that you will never have to guess about the location of your septic tank again.
Keeping up with regular maintenance and repairs on your septic tank is extremely important, so don't neglect it! Call Sep-Tech today for all of your septic tank services in Severance, Colorado.