Timnath
Timnath, Colorado Septic Tank Repairs | Septic Tank Pumping Company | Inspection Reports for your Septic Tank| Septic Tank Services
Sep-Tech provides high quality septic tank services to all of Northern Colorado, including the wonderful town of Timnath. Owned and operated by Joe Reed since 2006, Sep-Tech has been a leader in septic tank pumping, septic tank cleaning, locating, and any other septic services that Coloradoans need.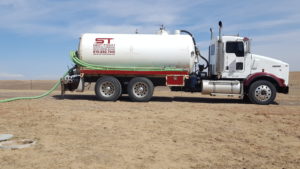 Tminath is one of the fastest growing, great communities located centrally between Fort Collins and Windsor. While there are always new developments going up every year, Timnath has a host of existing properties and farmland that are integral to the town. These properties are more likely to contain local septic tanks on the land, therefore it is extremely important to keep them maintained and cleaned properly.
At Sep-Tech, we have the expertise to know when and how a septic tank should be cleaned and maintained so that you can avoid costly repairs in the future, or a potential disaster on your property. Regular checks and cleaning of your septic tank should be a part of any older home in Timnath. A failed septic tank is a problem that you simply don't want to deal with.
So give Sep-Tech a call if you are in need of septic tank cleaning in Timnath, Colorado! We look forward to working with you and becoming your trusted company when it comes to septic tank services in Timnath.