Wellington
Sep-Tech | Septic Tank Pumping | Septic Tank Repairs | Septic Tank Inspection Reports | Wellington Colorado
Sep-Tech provides septic tank pumping and repairs for residents and businesses in Wellington, Colorado. Our company provides repair to your current septic tank system, looking down into the depths to discover any problem that may exist, and providing the maintenance that you will need to have a long lasting septic tank system. If you are looking for septic tank pumping, septic system locating, inspection reports or anything else that involves your septic tank, we can be of service to you.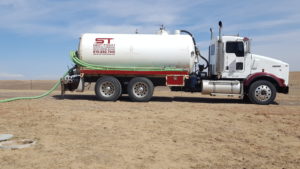 With all of the rural property in Wellington, it's no surprise that Sep-Tech is called on regularly to provide top-notch septic tank services here. Not only this, but there are many new and old housing developments that are in need of residential septic tank pumping. Maintaining the condition of your septic tank is extremely important, as a failed septic tank can lead to extremely costly repairs or even a full septic tank replacement. Often times, a septic tank repair can be fairly affordable when you call Sep-Tech, but performing regular maintenance and inspections can keep you from having to bust out your pocketbook.
If you live in Wellington, you know who to call for professional and affordable septic tank services. Sep-Tech is locally owned and operated, and we always place the customer first. Call Joe directly for all of your septic tank needs!