Windsor
Windsor CO Septic Tank Pumping | Septic Tank Inspection Reports | Septic Tank Repairs | Septic Tank Services
Looking for the best septic tank repair service in Northern Colorado? Sep-Tech is at your service. We provide the best septic tank pumping in Windsor at an affordable price. We are locally owned and operated by Joe Reed. Joe loves working with his customers, and gives each and every one his honest opinion when it comes to the service that they will need.
Windsor is one of the classic communities in Northern Colorado, and is a central hub between Fort Collins, Loveland, and Greeley. When it comes to septic tank services in Windsor, Sep-Tech is right there at the top of the list. The company is locally owned and operated, and is invested in the betterment of the communities across Northern Colorado. Joe has been helping folks in Windsor and the surrounding area with septic tank inspections, pumping, and repairs since 2006, and continues to provide small town attention for big city needs.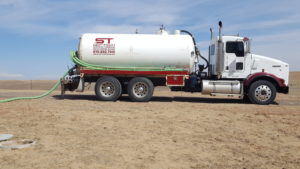 Sticking to a regular schedule of maintenance and inspection for your septic tank can end up saving you a lot of money in the long run. Like many other things, it will be much more affordable to perform regular checkups than deal with a catastrophe when it happens – and a failed septic tank is a catastrophe. When a septic tank fails, it is at risk of overflow or leaking, which can be extremely hazardous for your property and pose a health risk. Not only that, but it's just plain gross. Avoid this situation altogether with one call to Sep-Tech.
Schedule regular septic tank inspections in Windsor with Sep-Tech, and you're sure to avoid or mitigate problems down the road! Sep-Tech looks forward to working with you for all your septic tank pumping and repair needs.